Standard Operating Procedure
Standard Operating Procedure Service in Bahrain
A Standard Operating Procedure (SOP) is a list of instructions to assist employees in performing routine tasks. To achieve effectiveness, high-quality output, and consistency of performance, GSPU a Top SOP firm in Bahrain assists you in developing the Best Standard operating procedures in Bahrain. Miscommunication and disregard for industry rules will be decreased with the Best SOP services in Bahrain. It would be challenging for management to keep track of assets alongside these normal business operations and must consult the Top Standard operating procedure firm in Bahrain.
Creating a  Standard Operating  Procedure has  many  advantages
Reduce Errors and Increase Productivity – A prescribed operating procedure will outline the steps that must be taken by the staff, minimizing errors and increasing productivity.
Comply with legal requirements – All legal requirements and compliances will be determined while designing procedures, guaranteeing that the business is adhering to local laws.
Establish a chain of command – Establishing a hierarchical structure will give staff guidance as they carry out their responsibilities, improving performance and reducing time spent requesting approvals.
Facilitates easy work transfer — Once the data process is specified, Workers and new hires will be able to readily adjust to the job.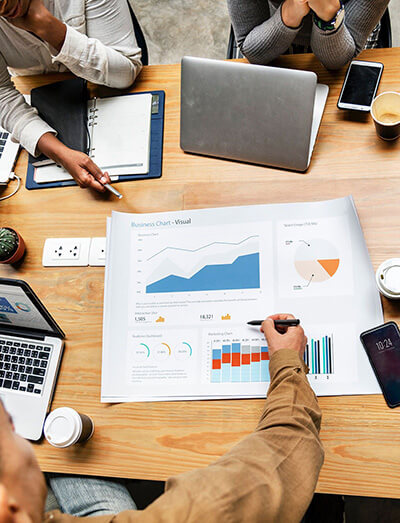 Steps to be taken to implement SOP
1. Planning - In their meeting with the management, our executives will learn about their special requirements, the difficulties they experience, and their goals.
2. Internal review with the workforce: To better understand the operational challenges that the staff of the organisation currently endures, the executives will have to interview them and review their work.
3. Preparation of Preliminary Handbook - A preliminary manual covering the A-Z activities of the organisation will be created with input from management and staff.
4. Employee training - Employees will receive training on how to adhere to Standard Operating Procedures (SOP) and carry out their duties under the established procedures. Templates will be made available to all departments to ensure consistency in record-keeping.
5. Testing and review - The stated procedures will be tested and any issues, additional needs, or needed adjustments will be reworked.
6 Submission of the Final SOP and support for implementation - The aforementioned review points will be taken into account, and the management will be given the final Standard Operating Procedure (SOP).
Sections covered during SOP
1. Cash and the bank: Administration and management of proper documentation of cash and bank transactions and reporting formats.
2. Procurement / Purchases - Proper approval and authorization of buyer requests, assurance that goods are obtained under guidelines, and assurance of accounting systems. To achieve a suitable quantity of products in hand, the Standard Operating Procedure (SOP) will also specify the procedures to be created for purchases, ensuring that they are made at the appropriate time.
3. Stores and Inventory Management - Procedures to protect stock, keep accurate records on the stock issued and stock in hand; reconcile accounts records with store records, and establish stock replenishment procedures.
4. Management of Logistics - A process for coordinating all actions necessary to achieve the desired level of delivery at the lowest cost, including all actions from product procurement and inventory management to product delivery.
5. Sales and Receivables - A process to organize sales records, credit control implementation, and rules to ensure prompt collections, and management reports.
6. Employee Costs and Management - Employee effectiveness will be monitored, how well they are performing towards their goals, what their duties and responsibilities are, and whether employment terms are in line with market trends and performance-based incentives.
7. Important supporters for the management - The areas of poor management will be highlighted, and conversations will be held with employees and management to identify bottlenecks, develop solutions, and help management guide the organization's operations.
8. Reporting Styles - Based on the unique requirements of the business, the templates for MIS reports on procurement, sales, payroll and HR, and financial statements will be added to facilitate simple reporting to management and stakeholders.
9. Additional requests from the client - We will offer specialized operational processes that are tailored to the particular requirements of the business, depending on the client's needs.

+973 -38393646

info@gspubahrain.com