Corporate finance Service in Bahrain
Corporate finance is a highly complicated and detailed topic of finance. As per a Top Corporate Finance Firm in Bahrain Corporate finance's primary objective is to increase the firm's value to its shareholders, but it likewise includes other crucial facets like investment and dividend selections. A business may effectively manage its current financial situation and create plans and budgets for the future by applying industry knowledge and appropriate strategies thus may need the Best Corporate Finance services in Bahrain from a Top Corporate Finance Firm in Bahrain.
Shares, Debentures, Public Deposits, Banks, Indigenous Banks, Retained Earnings, and Special Financial Institutions are only a few examples of the many sources of corporate finance. A business will succeed if it manages its funds effectively with the Best Corporate Finance services in Bahrain.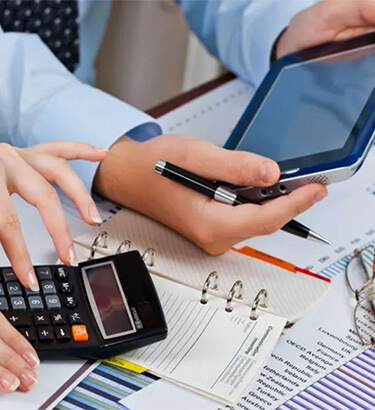 Trade Finance
Trade finance refers to the financial support offered for transactions both domestically and abroad through a variety of financial instruments. It is the money and assistance offered to carry out business transactions. Banks and other financial institutions are primarily responsible for approving trade finance.
Trade Finance Types:
1.Loan or Working Capital Facility
2.Loan terms
3.Credit Letter
4.Discounting of Receivables (also known as Factoring, Discounting, and Cheque Discounting)
5.Bonds or Assurances
Options for Trade Finance.
GSPU's trade finance advising service has expertise in assisting firms in Bahrain.
1.Working capital management
The gap between current assets (cash, inventory, and accounts receivable) and liabilities (accounts payable, short-term borrowing, and accrued liabilities) is known as working capital.
The working capital cycle consists of the purchase of raw materials, revenues from sales and payments to its suppliers. The finance team may identify the working capital shortfalls based on this research and find sources of funding for its maintenance.
2.Loan terms
A term loan is an advance from the bank that is paid back over a series of instalments. Along with the fixed instalments, term loans require a rate of interest that is either fixed or changing. Term loans are typically used by businesses to buy fixed assets. According to the length of the loan, term loans can be divided into three categories: short-term loans, intermediate-term loans, and long-term loans. Collateral may also be needed for a term loan to lower the risk of a payment default.
3.Credit Letter
Documentary credit, often known as a letter of credit (LC), is an irrevocable commitment made by a bank to pay a beneficiary if the beneficiary presents the required documents and the LC's terms and conditions are met. Due to variables like distance and ambiguity about a party's sincerity, the Exporter and Importer in international trade use an intermediary such as a bank to guarantee the payments and delivery of goods. If the buyer is unable to pay, the bank will be obligated to cover the entire sum.
Credit Letter's advantages
1.To the buyer
          1.1 Facility not reliant on funds
          1.2 Option for financing without interest
2.To the seller
          2.1 Reduces the credit risk
          2.2 Utilize pre-shipment financing based on the LC.
          2.3 Timely money receipt.
Discounting of receivables
Discounting of invoices: Discounting of invoices enables a firm to collect a portion of the increased invoice amount upon presentation of the invoice and the remaining portion upon receipt of the customer's payment. The ability to quickly receive funds through invoice discounting will improve the company's cash flow. This facility is often customer-specific and under the Bank's agreement with the customer. Before discounting an invoice, the bank will consider the clients' ability to pay, the borrower's creditworthiness, and additional security.
Cheque discounting: A facility offered by the bank entails financing the transaction and supplying monies in advance of the due date of a PDC issued by a client. With this agreement, the provider receives the money right away, giving the customer a grace period to pay.
Bonds or Assurances
Bonds or guarantees are services provided by a bank that gives the buyer security if the seller is unable to fulfil the commitment. When the seller fails to deliver the ordered items, the customer is compensated by the bank. Tender Bonds, Performance Bonds, Advance Payment Bonds, Retention Bonds, and Payment Guarantee are some examples of the various bonds or guarantees based on "on-demand" and "conditional" classes.
1.What benefits may corporate finance services offer your company?
1. Hurdle Rate Comparison
Compares the numerous projects according to the degree of situational complexity and determines the best plan of action for each of the listed projects to take advantage of their limitations.
2.Make a decision.
A company's ability to make sound financial decisions is aided by corporate finance. To aid in the expansion of the firm, the chosen course of action is carried out and the appropriate control measures are implemented.
3.Create a financial strategy.
Corporate finance assists in developing a financial strategy based on organizational requirements and aids in a company's pursuit of profit.
4. Improve Relationships
Corporate finance facilitates the relationship that already exists between stockholders and management and ensures that there is no hostility between them.
5.Identify the Future
Determining corrective actions serve as a roadmap for the business to follow and aids in its continued growth.
6. Helps reduce taxes
By giving the business entity a clear perspective of the books of accounts, it paves the door for tax savings, enabling company expansion.
2.What are the Different Sources of Corporate Finance?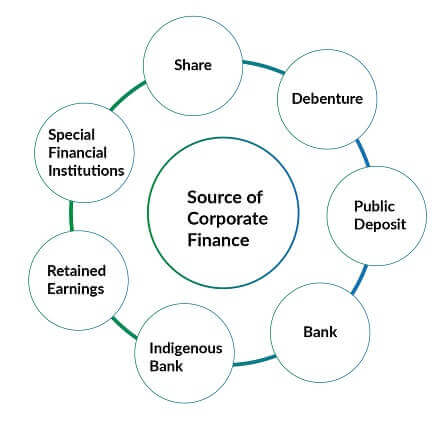 3. What advantages does trade finance offer?
By obtaining the financial support needed to carry out the commercial operations of a company, trade Finance will assist the company in expansion. Businesses lacking in cash flow to meet their working capital needs will be supported by trade finance. Trade Finance can provide relief from cash shortages, prolonged customer credit terms, and blocked payments on unsold stocks.
By assuring timely payment to suppliers, trade finance will assist in offering more competitive pricing, discounts and terms to the Suppliers and Customers.
Trade Finance will allow companies to buy merchandise in large quantities, allowing them to negotiate and receive high-quantity discounts. Offering choices like Terms Loan, Overdraft, Customer Invoice Discounting, etc. will also assist the business in overcoming cash flow problems or liquidity gaps.

+973 -38393646

info@gspubahrain.com